Screenings in South Africa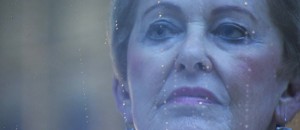 We look forward to honouring Harbour of Hope hero Irene Krausz-Fainman with three screenings in South Africa, her home country. The film will screen in both Johannesburg, Durban and Cape Town. Irene Krausz-Fainman, who is portrayed in the film, will be present for all screenings together with Director Magnus Gertten.
The details for the screenings are:
May 29, 2014: Johannesburg, South Africa. Ditsong National Museum of Military History in Johannesburg, Gauteng
June 1, 2014: Durban Holocaust Centre in Durban, KwaZulu-Natal.
June 2, 2014: Cape Town Holocaust Centre in Cape Town, Western Cape.
Thank you to Durban Holocaust Centre, Johannesburg Holocaust & Genocide Centre, Cape Town Holocaust Centre and the Swedish Embassy in South Africa for making these screenings possible.
You can see details for tickets at our Facebook page here: https://www.facebook.com/HarbourOfHope/events